Golf courses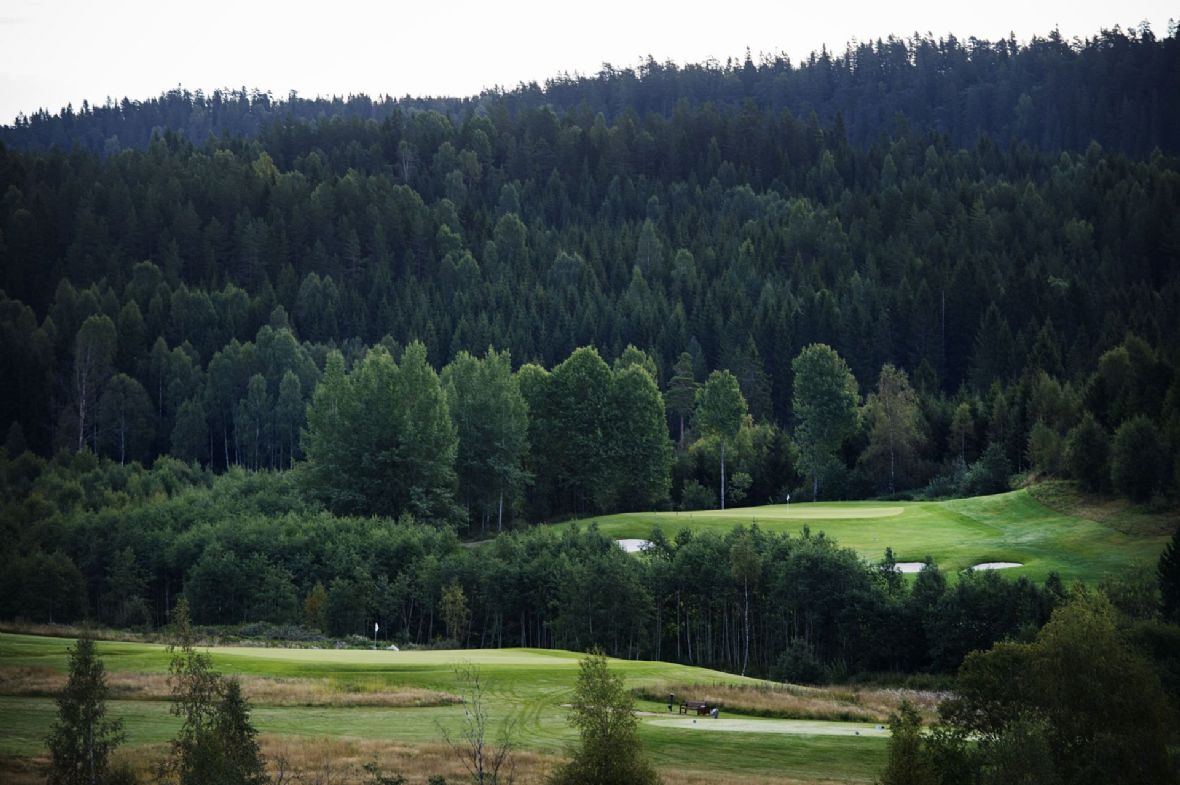 Both golf courses here in Losby are designed by renowned golf course architecht Peter Nordwal.
Østmork 18 holes
Our 18 hole Championship Course. A challenge for players on every level. This course is recognized by it's large greens and the meandering river that creates several water hazards along the course.
A very challenging course that will leave you wanting to come back to take it on again!
Truly a fun course to play!
6442 meters (7045 yards) from the back tees.
See the online course guide here.
See scorecard here.
Vestmork 9 holes
Our 9 hole course. A fun and challenging course with par 3s and par 4s (par 66). A perfect setting for that evening round after work, or that squeezed-in round in between commitments.
But make no mistake, Vestmork will keep you on your toes -this is no push-over!
We offer pay & play on Vestmork, and even footgolf daily between 6 and 6.30 PM.
See scorecard here.