Nyhetsbrev fra Course Manager -12.april
Publisert: 12. april 2018 av Øystein Schille | Siste nyheter | Arkiv
Fortsatt 40-60cm snø på banen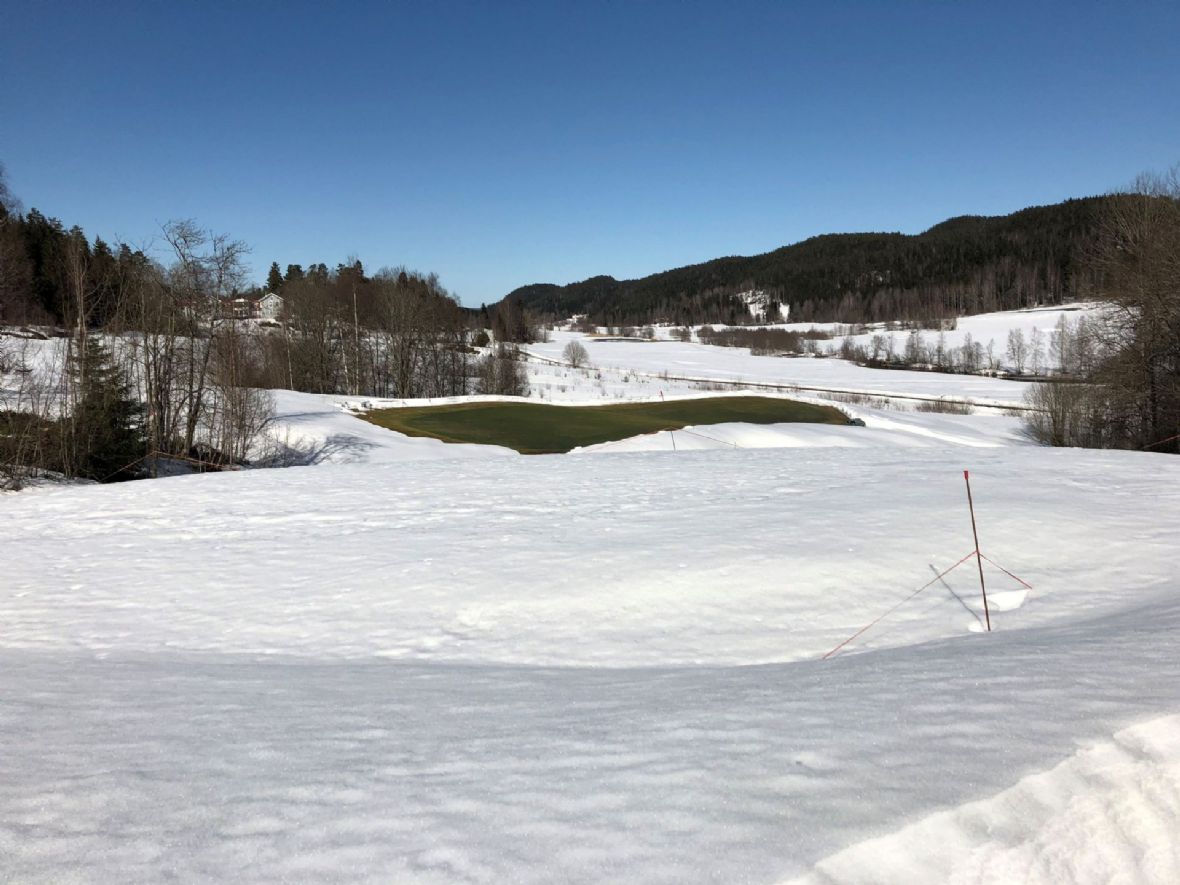 Dear Members
Its been a busy few weeks here at Losby!
Over Easter we cleared the driving range from snow, and the grass is starting to show through now. Unfortunately we don't have an opening date as of yet for the range. Snow that we couldn't clear needs to melt, and the range will also need to dry up a little after the melting, before we can think about setting an opening date. We will get back to you as soon as we know more!
Last week we cleared all the greens. We used 120 hours with 3 tractors. This was a huge job this year -normally we would be looking at 30-40 hours to clear greens. The greens were snow free by Thursday, but as I mentioned on my last update, we had a small ice layer. This was completely gone by Friday evening. We let the greens dry over the weekend, and after the rain on Monday, Tuesday we sheeted all greens to protect them from the cold mornings that are forecasted. The sheets also help if the sun is out by warming the greens more quickly. Our sheets have dark material and draws more heat from the sun. The sheets will be on the greens for at least a week, or possibly longer, depending on the temperatures.
Regarding conditions, it's a little early to tell. We will require some heat for the plants to start growing before we have an idea of the green conditions. The course still has on average 40-60cm of snow!
Jobs ongoing and planned:
Continuing with clearing tees
Clearing some snow on fairways where possible
Organising the range. We have new range mats that have to be installed as well as levelling the teeing platforms.
Best Regards
Duncan and Team.