Banestenging
Publisert: 12. oktober 2017 av Øystein Schille | Siste nyheter | Arkiv
Søndag 22.oktober blir siste dag på Østmork.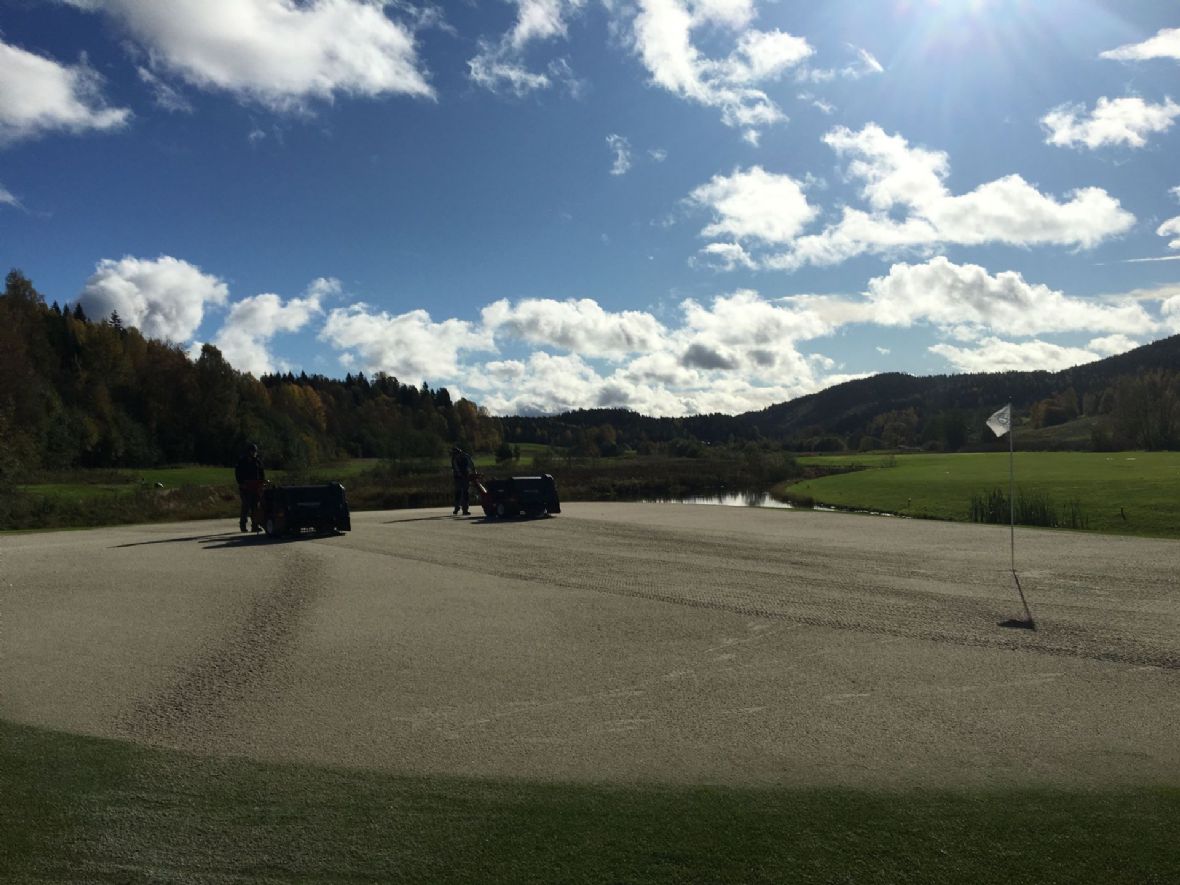 Tiden har kommet! I sesongens siste nyhetsbrev forklarer Duncan litt om hvorfor;
Dear Members
This is my last update before we close for the season. Our planned closing dates are as follows:
Østmork, last day of play will be Sunday the 22
nd
of October, the final weekend a shotgun start will be organised for 11:00 on both the Saturday and Sunday.
Vestmork, no official date yet, this will depend on the weather and the number of players.
Driving Range, will be closed with Østmork from the 23
rd
.
Practice greens, closed this week.
Unfortunately, Green 1 on Østmork will be closed for the remainder of the season, the green is showing some signs of wear and we want to get the green stronger before winter comes. The green will be replaced with a temporary flag at the end of the fairway.
Next week the weather shall turn mild again for the foreseeable future. However, the closing dates are set so that we have some recovery on the grass before the real cold temperatures set in. Growth is very low, so any damage/wear that we create now, will have no chance of recovery when the growth stops completely.
Jobs completed since the last update are:
Hollow cored tees with 19mm tines and topdressed with 90 tons of sand.
Solid tined fairways 1,3,4,7,9,16,17 and 18 with 19mm tines and topdressed with 650 tons of sand.
Solid tined greens with 12mm tines and topdressed with 60 tons of sand.
Clearing trees and branches, focusing around tees.
Jobs planned and ongoing:
Sand slitting fairways 5,11,12,14 and 15.
Erecting melt barriers around greens, these help with diverting water around the greens in the winter.
Draining the middle section of fairway 17.
Fixing and installing new drainage on 7 and 8 on Vestmork.
I will be back with more news when we have some, until then I would like to take this opportunity on behalf of the greenkeeping team to thank you for the season! We hope for the most part it has been enjoyable.
Best Regards
Duncan and Team.