Oppdatering fra Course Manager
Publisert: 12. mars 2018 av Øystein Schille | Siste nyheter | Arkiv
Full vinter...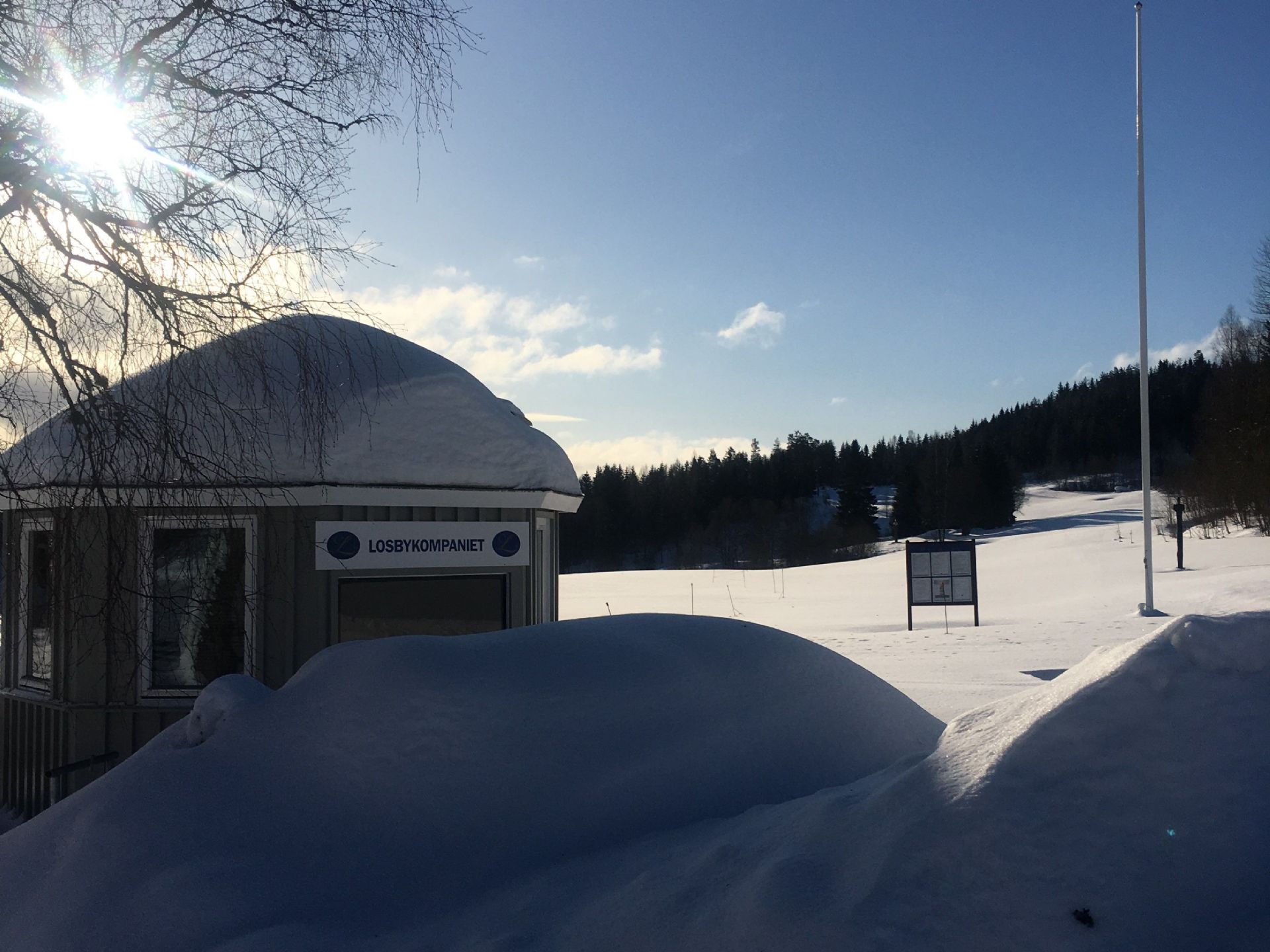 Dear Members
I hope you are all well and looking forward to the new golf season, when it arrives.
As you know, this winter has brought lots of snow to our area, and we are currently sitting between 70-100cm of snow. We also have a little ice on the greens that formed late January when we had some rain. At the moment the ice shouldn't pose a problem in terms of grass health. The ice depth on greens is from a few mm's to 2cm.
The only areas with ice are the greens and tees. This is because these areas are constructed on sand, and sand has more space for water and this allows for more easier freezing. These areas also have less cover due to the shorter grass.
We have prepared paths through the snow to all greens and will clear the greens from snow as soon as the forecast changes to warmer temperatures, the week ahead has 2 days forecast of slightly plus temperatures, if we were to clear greens this week we would have no chance of dealing with the ice.
The situation now is tricky as we don't want to allow any more ice build-up on the greens as then we will have some difficulty removing it. With the temperatures due to drop down next weekend again it's also important that the grass has some insulation from these temperatures.
I will keep you informed of any developments, when we have some to report.
Best Regards
Duncan and Team.